bad spirits
Monday 5th November, 7pm - new artworks
by Harold Offeh


Offeh's practice is a cosmic journey of performative experiences pulling apart the way we see identity / perform identity and how our body is used. Through humour and play Offeh is able to tackle how we move and act with an excessive amount of booty shaking and pure glamour!

Bad Spirits will show Offeh's recent 'Lounging Covers' (2017) a photographic series and video work.
Lounging is an extension of Harold Offeh's ongoing series Covers. Covers has explored representations of black figures as depicted on album sleeves from the 70s and 80s as a starting point for a series of live and documented performative re-enactments.

Harold Offeh is an artist working in a range of media including performance, video, photography, learning and social arts practice. Offeh, often employs humour as a means to confront the viewer with historical narratives and contemporary culture and is interested in the space created by the inhabiting or embodying of history. He has exhibited widely in the UK and internationally including Tate Britain and Modern, Studio Museum Harlem, South London Gallery, MAC VAL, Kulturhusset Stockholm and Kunsthal Charlottenborg.

In 2018, his projects included performances at Publics, a contemporary art space in Helsinki, Finland. Actions: The Image of The World Can Be Different, Kettles Yard, Cambridge, UK. The Real Thing: Towards a Live Authentic Archive as part of Material Experiments at The Tetley in Leeds, UK. Offeh produced a 12-hour live event and film called Down at the Twilight Zone, marking queer experiences of nightlife in Toronto, Canada.

In 2019, he will be artist in residence at the Contemporary Art Centre, Art Tower Mito, Japan and have a solo exhibition at Turf gallery in London. He studied Critical Fine Art Practice at The University of Brighton and MA Fine Art Photography at the Royal College of Art. He lives in Cambridge and works in London and Leeds, UK where he is currently a Reader in Fine Art at Leeds Beckett University and a visiting tutor at the Royal College of Art, Goldsmiths College and The Slade School of Art, London.

Past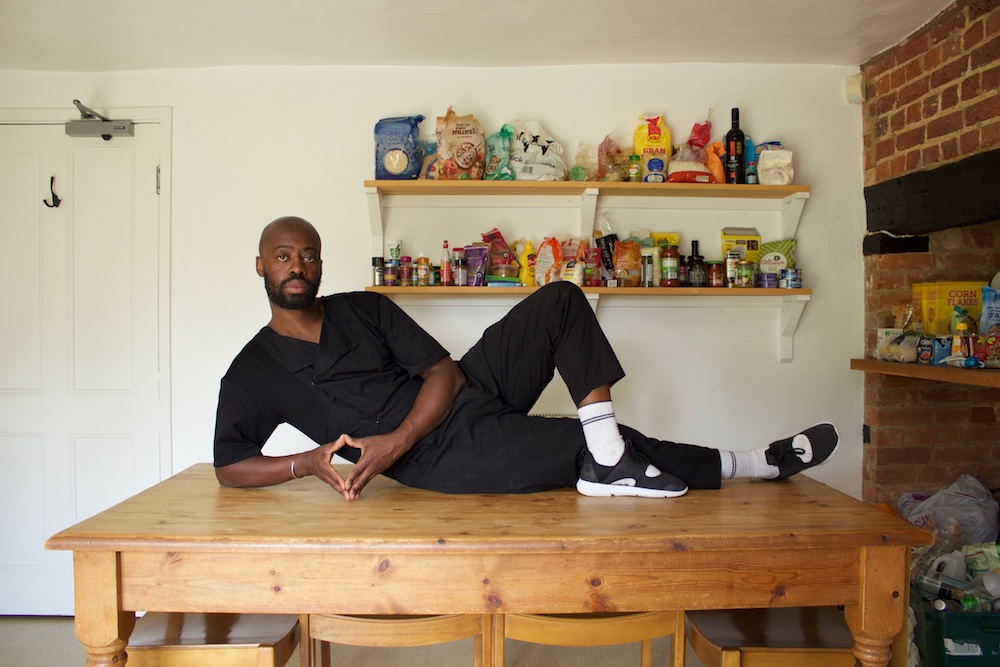 Upcoming
Contact
About